Certent Disclosure Management
Certent's solution combines external and internal report creation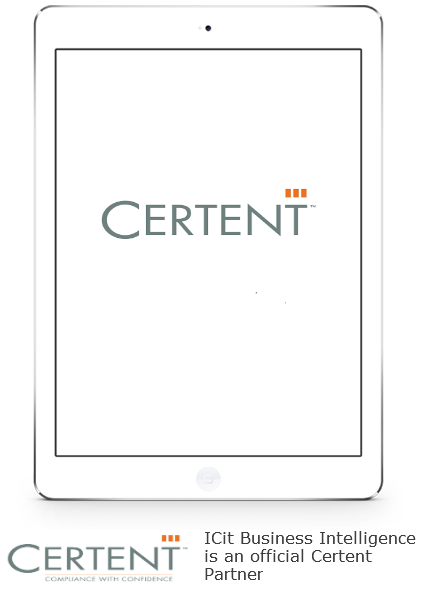 Certent Disclosure Management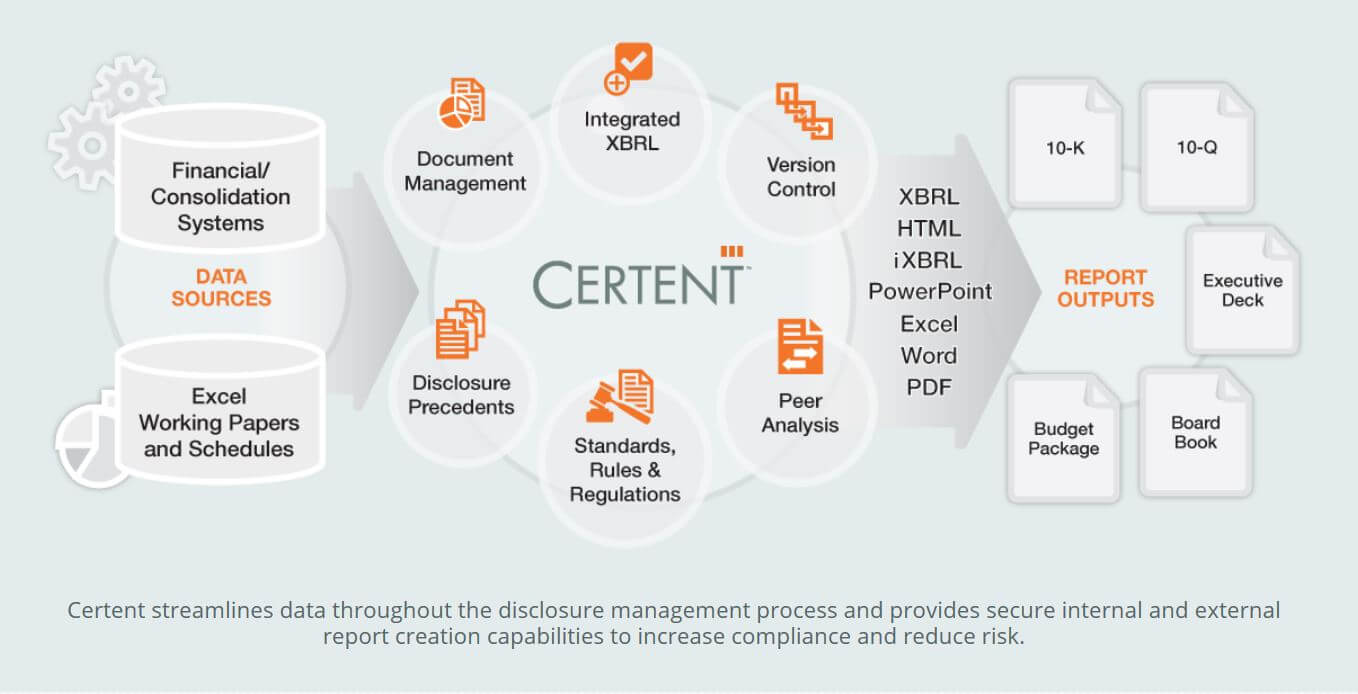 Certent provides the industry's only all-in-one disclosure management solution, combining external and internal report creation with a built-in proprietary disclosure research engine.
Certent Reporting
External Reporting:  Increase compliance, accuracy and control over your external financial reports with cloud-based software that connects directly to your company's data sources and integrates with Microsoft® Office.
Internal Reporting: Reduce manual processes and mitigate version control issues for automated internal reports that combine results with meaningful narrative to provide context and tell a story.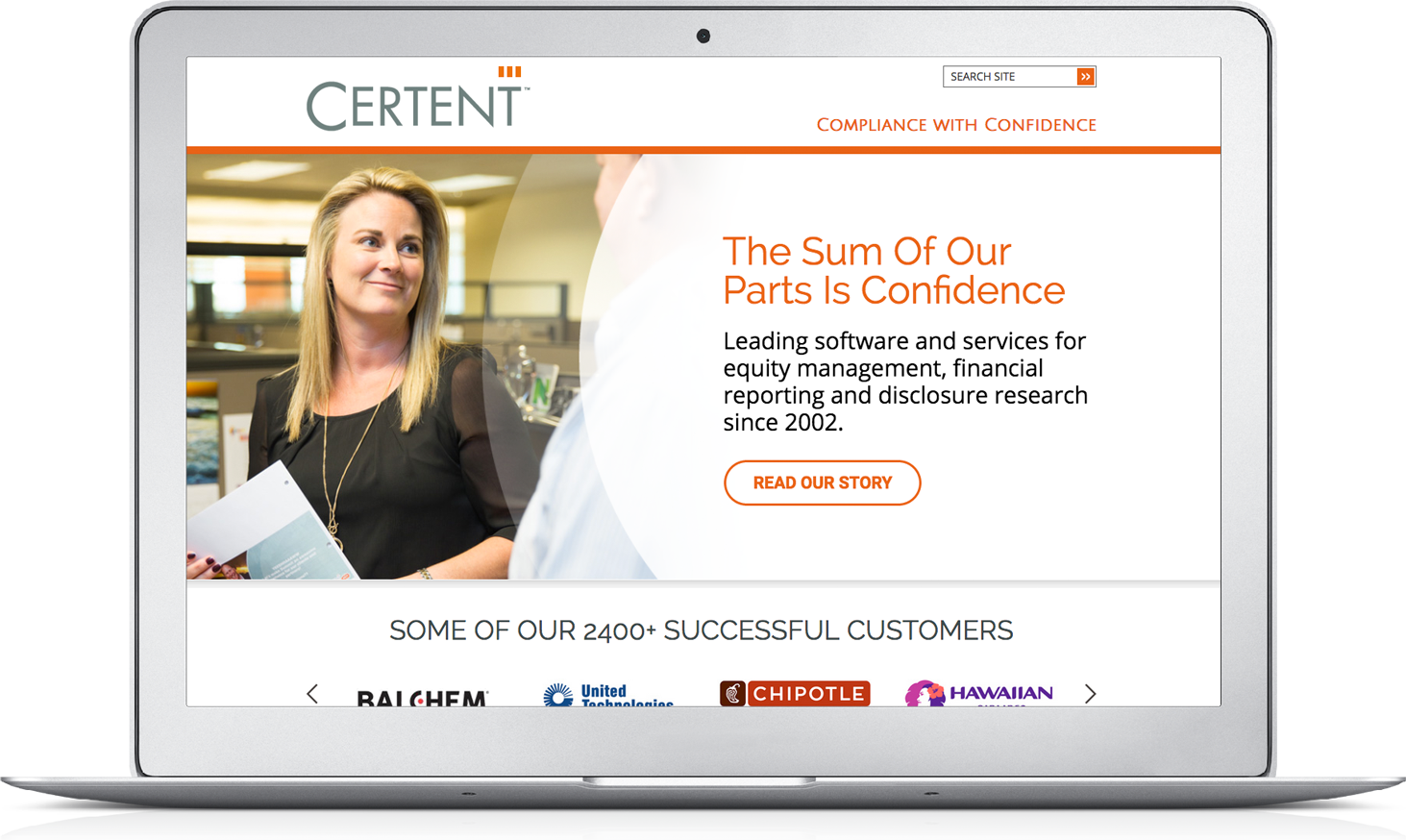 Disclosure Research & Management Solutions
Disclosure Research: Improve peer benchmarking and compliance by performing focused research on millions of precedent EDGAR & SEDAR filings and accounting rules issued by the major governing bodies.
Disclosure Management Services: Draw upon Certent's expert team of CPAs and corporate reporting professionals to meet your organization's requirements for software training, implementation, XBRL tagging & validation and ongoing support.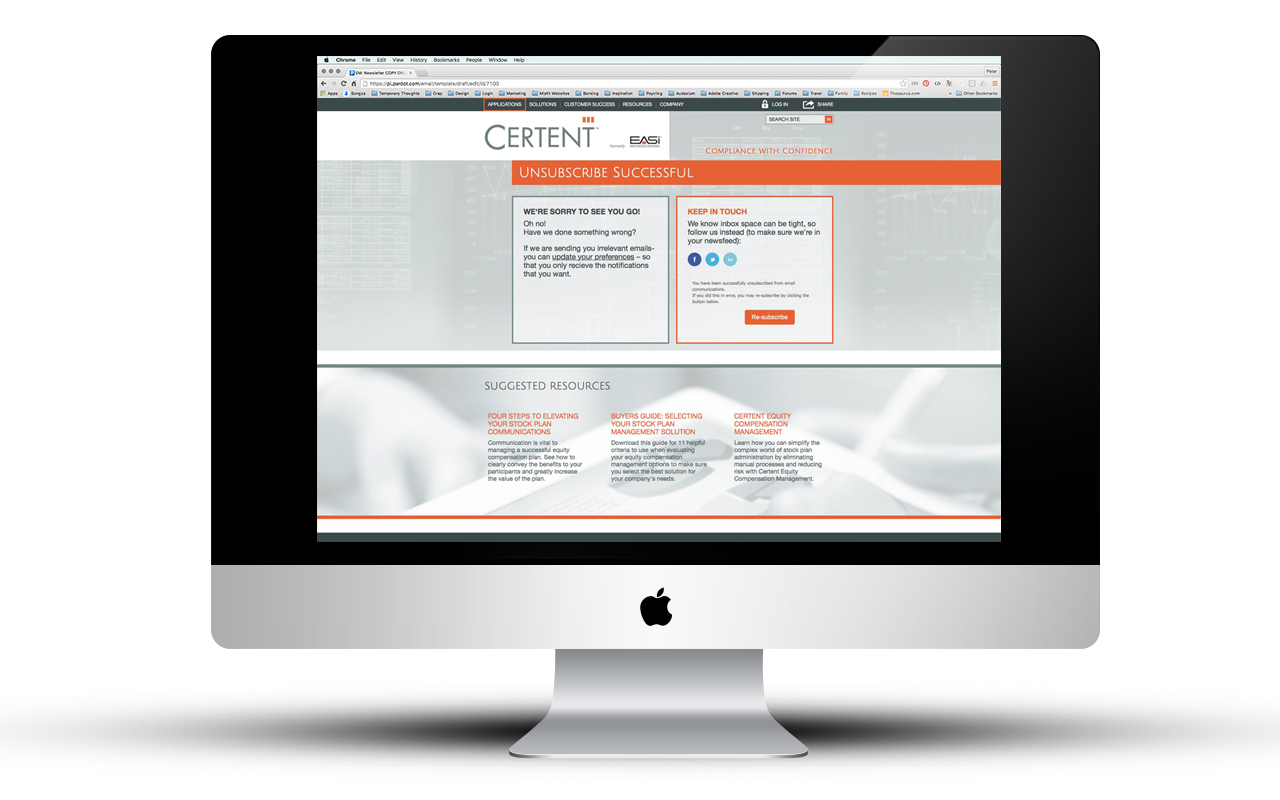 Top Features Include:
Direct connection with existing data sources such as Excel®, IBM Planning Analytics (TM1), General Ledger or Consolidation solutions, to ensure accuracy and consistency.
Full audit trail capabilities to easily track who made what changes and when they occurred.
Version control and permission features to reduce risk around report inaccuracies.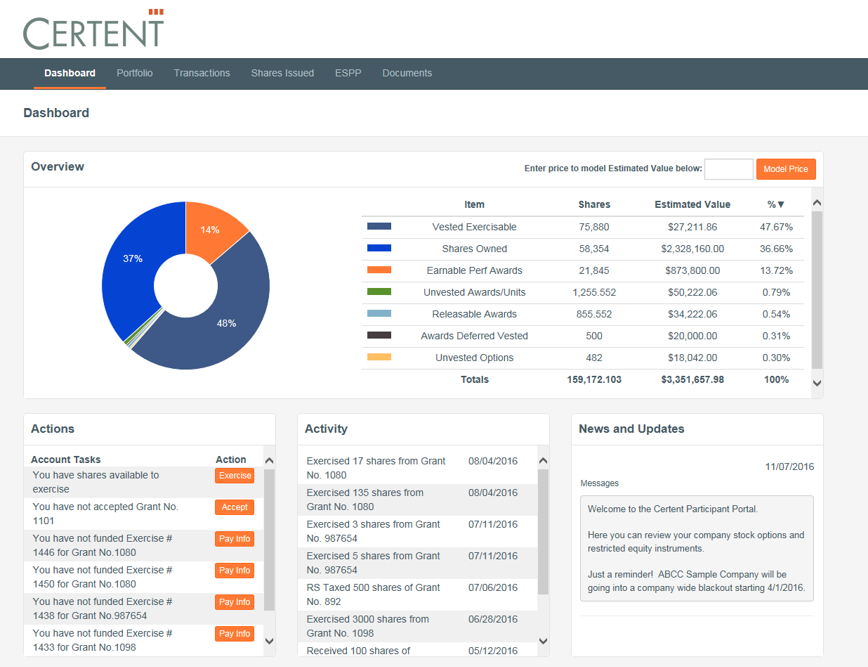 Essential functionality makes Certent easy to use
Native integration with Microsoft Office®, so you can create internal and external reports in applications you're familiar with.
Built-in access to Certent DisclosureNet, a propriety disclosure research and analytics application to improve peer benchmarking, competitive awareness and regulatory compliance.
Automated workflow to roll reports forward period over period, saving time and reducing stress in the financial reporting cycle.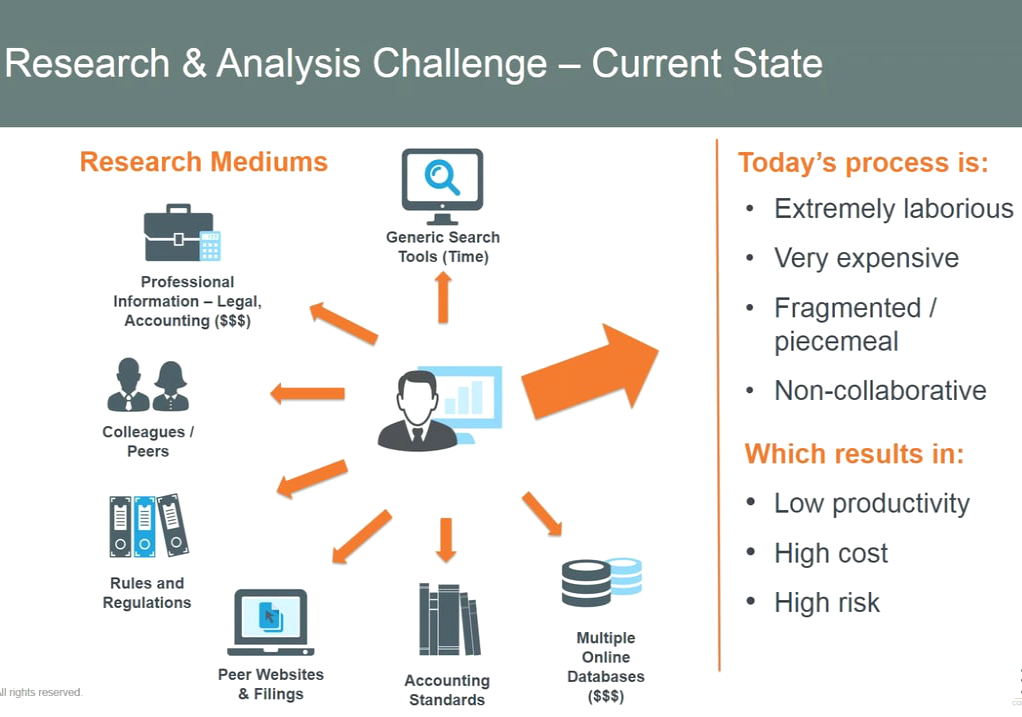 Taxonomy Support
Taxonomy Support: Beyond support for US GAAP and IFRS-base taxonomies, Disclosure Management also supports industry-specific taxonomies such as Solvency II for the insurance industry, and Basel III-based Common Reporting Framework (COREP) and Financial Reporting Framework (FINREP) mandated by the European Banking Authority (EBA).
Learn more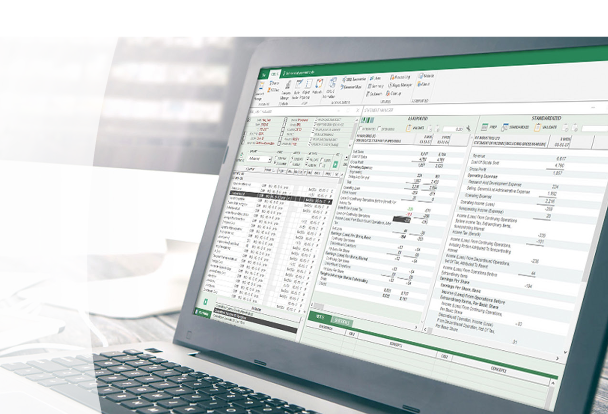 Loved by Clients
"The ease of use of TM1 really sets it apart. Because the interface is based on Microsoft Excel, it's instantly familiar to anyone who works in finance."
"With Planning Analytics on Cloud, we are delivering timely, accurate insights that decision-makers can trust and put into action—helping STA Travel better identify risks, seize new opportunities and steer successful business performance."
"TM1 gives us a platform that we can use to build better solutions for data management and analysis across many areas of the business."
We're here for you
Go Top