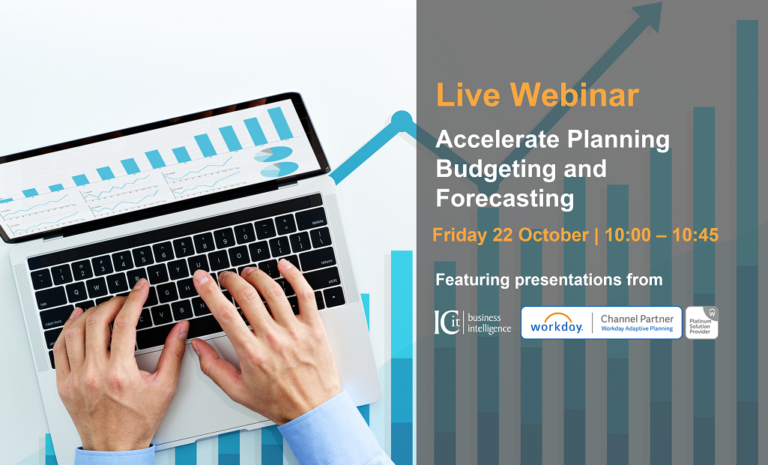 Accelerate Planning, Budgeting and Forecasting
Date: Friday 22 October, 10:00 – 10:45
Budgeting and Forecasting is an essential component of business success.  Is your process agile enough to quickly adapt to change? ​
​If you continue to struggle with spreadsheet-based solutions, join our webinar to discover how thousands of companies worldwide are working smarter not harder – by reducing the time spent on the planning process and more time on analysis and providing decision support.​
​We will demonstrate how our customers :-​
​Have taken weeks out of their planning cycles (30%-50% reduction)​
Devolved the planning process using a central cloud-based solution​
Have instant access to actual, budget and forecasts, reconciled and trusted data​
​"With Workday Adaptive Planning, we achieved a better budget process at a fraction of the cost compared to the millions of pounds and years of investment spent maintaining the on-premises solution." – Boston Scientific​
​Agenda ​
10.00 –10.20: Increasing FP&A agility with faster Budgeting and Forecasting
10.20 –10.40: Customer Case Study Presentation
10.40 –10.45: Questions and Answers
Can't make this date? ​
If you are interested in this webinar but can't make the date, please contact us for a demonstration that is personalised to your business needs and begin your journey to modernising your planning, budgeting and forecasting to make better decisions, faster. Contact Us