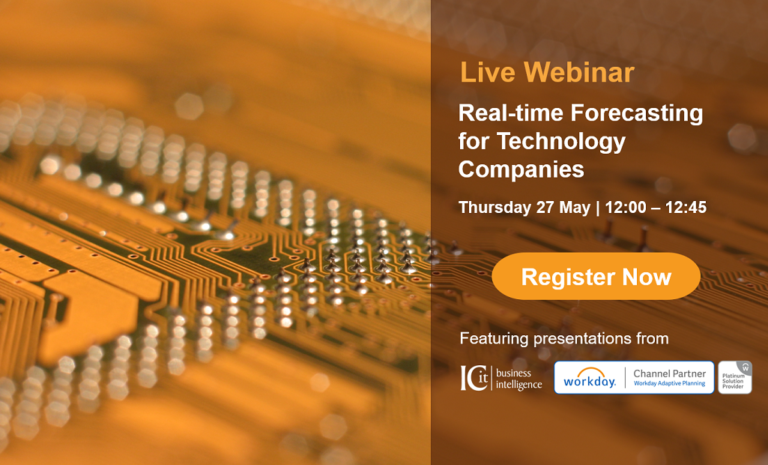 Real-time Forecasting for Technology Companies
Date: Thursday 27 May  – 12:00 – 12:45
For a technology company to survive and thrive, it needs to be agile and able to respond to the dynamic nature of the technology market. ​
​Our live webinar Real-time Forecasting for Technology Companies will demonstrate how finance teams harness the power of Workday Adaptive Planning, a powerful, flexible enterprise planning platform. ​
​We will show how our Technology customers utilise Workday Adaptive Planning to:
​Forecast recurring revenue in real-time.​
Scenario plan sales resources, compensation & costs.​
Support daily, weekly and monthly P&L and cashflow forecasts.​
​We present three case-studies, the value they bring to our customers and share how they were able to migrate from a broken spreadsheet planning environment to a robust real-time planning platform.​
​Agenda​
12.00 –12.20: Product Demonstration​
12.20 – 12.40: Presentation of three Technology company case studies​
12.40 – 12.45: Questions ​
Can't make this date? ​
If you are interested in this webinar but can't make the date, please contact us for a demonstration that is personalised to your business needs and begin your journey to modernising your planning, budgeting and forecasting to make better decisions, faster. Contact Us