Planning for Today's Enterprise
Oracle Planning and Budgeting Cloud Service
• Fully customisable and owned by Lines of Business
• Migrate from disconnected planning tools and spreadsheets
With Oracle PBCS you'll have more time for analysis and other valuable activities with the convenience of the cloud.
We will show you how.

What is Oracle PBCS?
Oracle Planning and Budgeting Cloud is a complete planning, budgeting and forecasting solution that enables organisations of any size to rapidly adopt world-class planning applications, improving forecast accuracy with minimal IT resources.
Oracle Planning and Budgeting
Cloud Service

Fast Adoption
Built-in cloud-specific features make it easy to get users up and running quickly – virtually no training required.
·       Appeal to a wider user community with an intuitive, role-based interface
·       Speed user adoption – virtually zero training needed with built-in starter kits, online help and tutorials
·       Simplify administration with application diagnostics

First-in-Class Functionality
Improve forecast accuracy. Connect operational assumptions to financial outcomes. Predictive planning and rolling forecasts enable you to project future performance and create alternative scenarios.
·       Streamline processes with flexible workflow and plan management capabilities
·       Quickly create reports with an intuitive user interface and full Excel integration
·       Simplify reporting with built-in management reporting capabilities
·       Forecast performance accurately with rolling forecasts and best practices

Flexible Deployment
Meet today's business requirements and be ready for the future. Leverage Oracle's best-in-class cloud technology to deploy a world-class budgeting solution with the latest business innovations.
·       Reduce implementation costs with a packaged solution
·       Combine and securely move data across on-premises and cloud systems
·       Integrate data from Oracle and other ERP systems
·    Leverage existing IT investments
Key Benefits of Oracle Planning and Budgeting Cloud Service
Cloud Service
No hardware or IT investments required
Customisation
Fully customisable and owned by line of business users
Low Maintenance
Work with the latest version of the software with seamless monthly patching
Enterprise Deployment
Multiple environments and global data centres for deployment
Complete Planning, Budgeting and Forecasting Solution in the Cloud
Oracle Planning and Budgeting Cloud Service is a planning, budgeting, and forecasting solution used by many large, medium and small companies worldwide to solve enterprise-wide business planning use cases.
Oracle Planning and Budgeting Cloud Service provides a rich Web and Microsoft Office work environment that has solved a wide variety of financial, sales and operational planning use cases across multiple industries.
Integrated Enterprise-wide Planning and Budgeting Process
Planning and budgeting in most organisations tends to collaborate by spreadsheets being exchanged between and within operations, lines of business, and finance teams. Oracle Planning and Budgeting Cloud Service facilitates both enterprise level and departmental level planning process by providing both Excel-based and web-based Excel-like modelling, planning and approval capabilities within one collaborative scalable solution.
Sales, operational and strategic plans can be linked to long-term and near-term financial plans.
The solution is easy to implement within a few weeks for a bottoms-up or top-down planning process using driver-based or conventional planning methods.
Oracle Planning and Budgeting Cloud Service uses a powerful calculation engine that can be used to express a range of business logic with fast in-memory aggregation and instant analysis and reporting.
Oracle Planning and Budgeting Cloud Service provides user defined task and navigation flows that can be customized based on usage needs of different groups of users.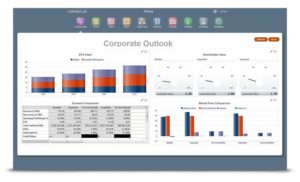 Intuitive, easy to use dashboards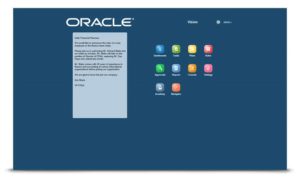 The mobile-ready user interface combines tasks lists, instructions, dashboards and graphical reports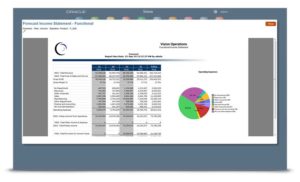 On-line help and best practice guides ease implementation and adoption
How we help you succeed
Implementing Oracle software requires a dedicated team, a clear scope, and expertise to help you achieve your goals. At ICit our passion is to help you along your journey by providing you with expert advice, training, mentoring and ongoing support – to deliver benefits fast.

Scoping
Our scoping workshops are designed to be a deep dive into your business requirements to help define the project plan and deliverables.

Training
We deliver all the training you need at your premises including equipment, manuals – run by an expert field consultant.

Mentoring
Our approach is to mentor our clients and to transfer the skills they need to own the solution and to become self sufficient.

Support
We offer dedicated first line support to keep you up and running. We also provide application support for early life assurance.
Contact us to request a personal demo to match your business requirements.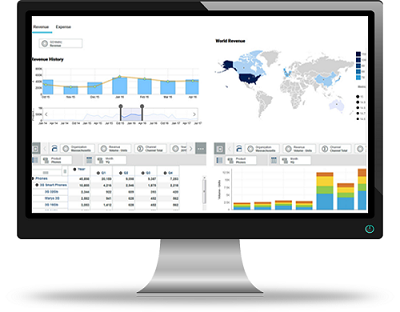 Go Top