F P & A Solutions for Housebuilders
Life in the housebuilding industry is all about planning: land planning, project planning, budgeting and forecasting. Ultimately, keeping track of development costs and projected revenues requires a robust and trusted solution – can you trust your spreadsheets?
So why are so many housebuilders relying on inflexible legacy planning systems that don't allow them to plan effectively or accurately? The risks are high.
Therefore, if you are facing challenges integrating and consolidating data from critical systems including ERP (e.g. COINS), CRM, HR and others, then you may find the webinar food for thought.
AGENDA
Introducing ICit – experts in planning solutions
Case Study: Story Homes
Live demo – budgeting, forecasting and reporting
Q&A
Featuring Customer Success:
Story Homes Drives Profitable Business Growth by Connecting Operations with Finance on the Anaplan Platform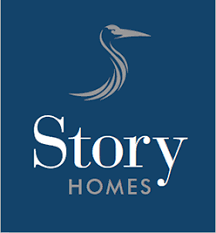 Why Attend:
Learn how to reduce your planning cycle by 50%
Reduce month-end by integrating data from multiple systems
Build a model that fits your business and keeps you in profit
Reduce your reliance on spreadsheets and improve forecast accuracy