FP&A Breakfast Briefing with ICit
Mere Hall Business Centre, Bucklow Hill La, Mere, Chehsire, WA16 6LE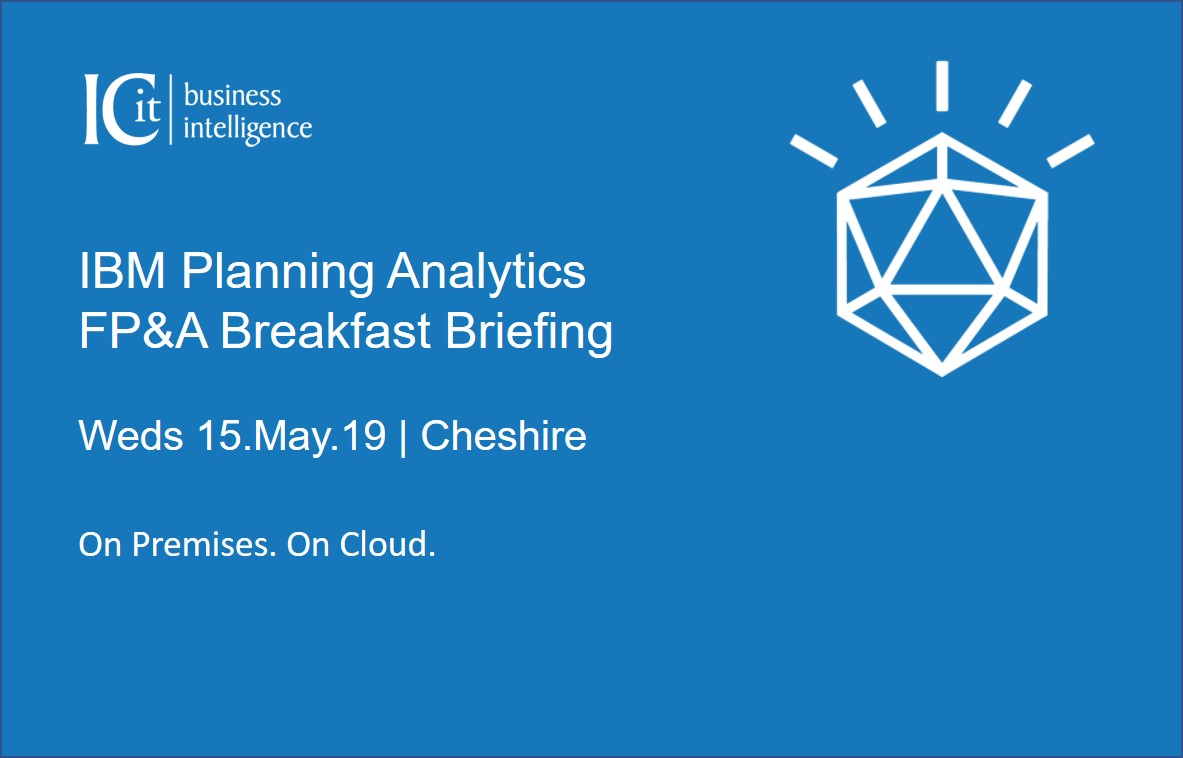 FP&A Breakfast Briefing
IBM® Planning Analytics, powered by TM1, automates your planning, budgeting, forecasting and analysis processes. It offers the full functionality of spreadsheets while eliminating manual tasks to drive efficiency.
Why attend?
Live demonstration of IBM FP&A Solution
Learn how to speed up month end processes
See how to simplify and reduce the budget cycle
Find out how to produce insight using dashboards
Free to attend – Lite breakfast provided
Where?
ICit Offices, Mere Hall Business Centre, Bucklow Hill Lane, Mere, Cheshire, WA16 6LE
When?
Wednesday 15th May | 08:45 – 10:30
For more information please contact us on 01565 831900 or email: info@icitbi.com