ICit are a Workday Financial Management Partner
In today's world of rapid change and global complexity, you need an innovative finance system that can continuously adapt, enable better decision-making, and drive efficiency across the business.
ICit helps organisations realise the benefits of Workday Financial Management to support all the accounting and finance functionality that today's global businesses require.
ICit is your trusted Workday partner for financial management success.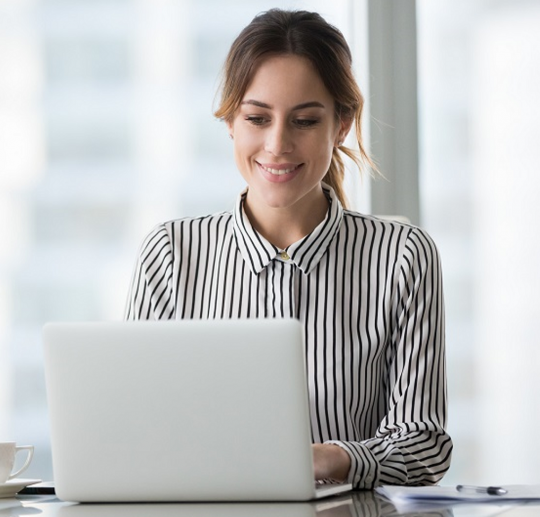 ABOUT WORKDAY FINANCIAL MANAGEMENT
Transform your data into insight
and accounting
Workday Financial Management is built on an adaptive, global foundation that provides organisations with the core financial management capabilities expected from an agile cloud solution.  It goes well beyond just managing financial processes to achieve greater insight, improve financial consolidation and reduce time to close, in still internal control and auditability, and achieve consistency across global operations.
Workday Financial Management customers are seeing some pretty amazing results.

KEY FEATURES
Workday Financial Management supports all the accounting and finance functionality that today's global businesses require…
Quickly gain a more complete and accurate picture of your business
Equip executives and business managers with relevant, contextual financial insights—available on the device of their choice
Provide best-in-class and pervasive always-on audit capabilities
Embrace organisational, process, and reporting changes without business disruption
Provide a consistent and easy-to-use interface for all users—employees, managers, executives, and auditors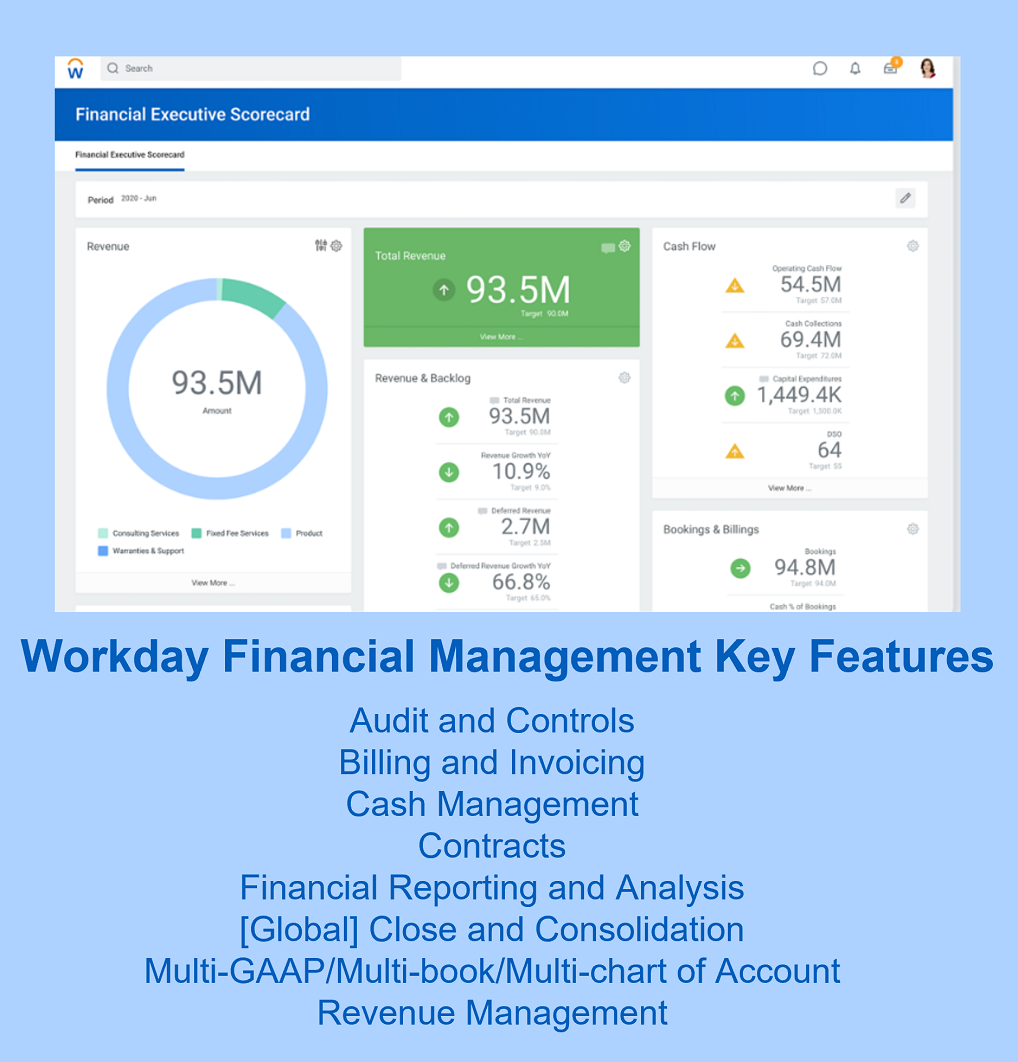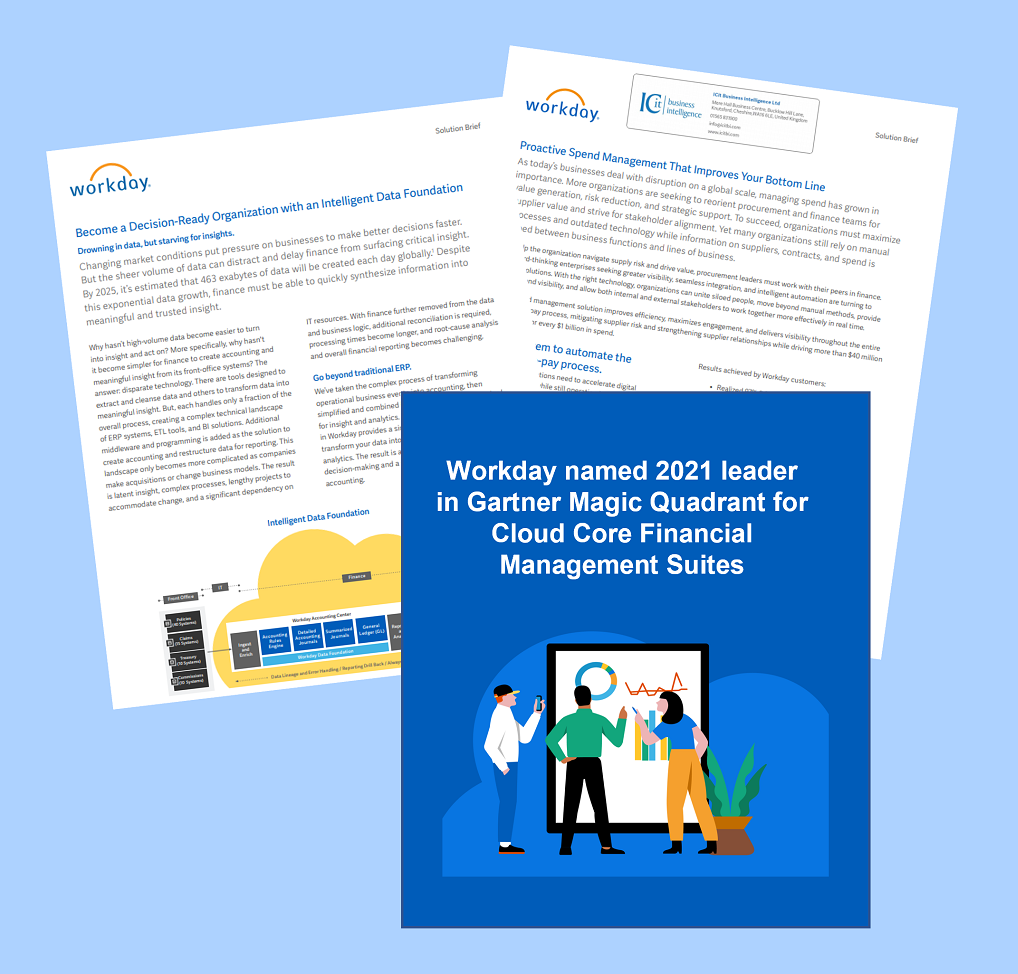 RESOURCES
Learn more about Workday Financial Management key benefits and applications
Workday Financial Management Datasheet – Download
Solution Brief: Become a Decision-Ready Organisation with an Intelligent Data Foundation – Download
Solution Brief: Proactive Spend Management That Improves Your Bottom Line – Download
Read Gartner Peer Insights for Workday Financial Management – customer reviews
Gartner Magic Quadrant 2021, name Workday a leader for Cloud Core Financial Management Suites...
CUSTOMER SUCCESS
Leading organisations choose
Workday Financial Management
to drive efficiency, make data-driven decisions, and prepare for the
future of finance.