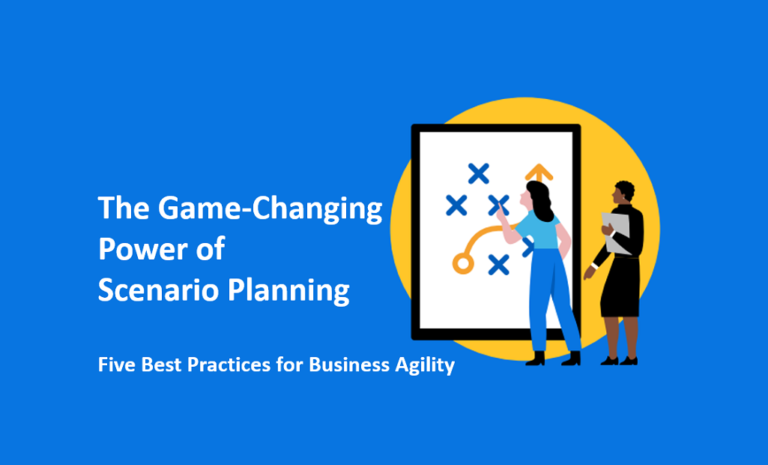 The Game-Changing Power of Scenario Planning
Now more than ever, agility is a business imperative. Without the ability to adjust revenue and expense assumptions over time, or model multiple scenarios simultaneously, or see the impacts of new markets, staffing changes, or new government regulations, companies simply won't have the ability to weather whatever comes next; much less respond to changes in real time.
Read this eBook to learn how organisations like yours have replaced one-off annual plans with agile forecasts and timely data, so your organisation can sharpen insight, reduce risk, and operate with agility.
Download this FREE eBook
We respect your privacy and will never sell, rent, or share your personal information. Privacy Policy