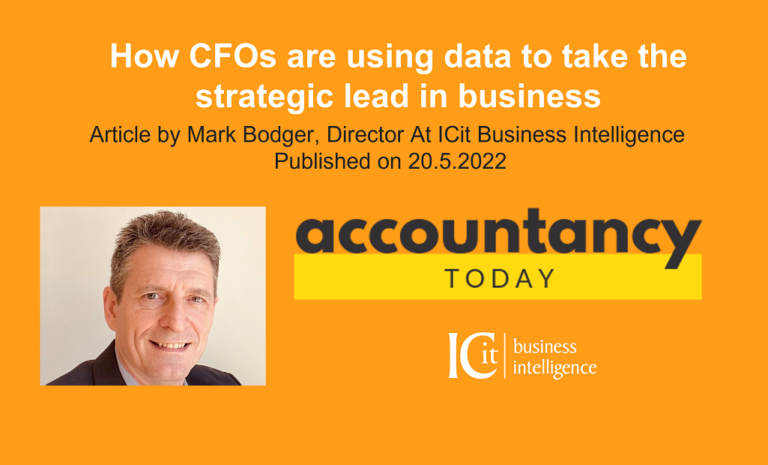 How CFOs are using data to take the strategic lead in business
The role of the Chief Financial Officer (CFO) is changing. After their experiences over the past two years, organisations are increasingly prioritising: insight, agility, and planning. And they're turning to their finance chiefs and accountants to deliver.
Read the full article on Accountancy TODAY, by Mark Bodger Director at ICit Business Intelligence, published on 20th May 2022.