Workday Adaptive Planning
....the new name for Adaptive Insights
Enterprise planning software built for a changing world
Workday Adaptive Planning transforms the planning process with powerful modeling that's easy for everybody who plans.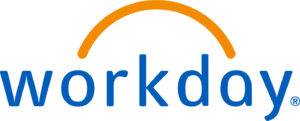 What is Workday Adaptive Planning?
Workday Adaptive Planning powers a new generation of enterprise planning and analysis. It transforms the planning process into a strategic advantage with powerful modeling that's easy for everybody who plans. The Workday Planning platform enables organisations of all sizes to adapt to changing business conditions with confidence and agility.
5,200+ customers enjoy the benefits of active planning.
Workday Adaptive Planning
Enterprise Planning and Analysis

In Finance
Everything you need for continuous and comprehensive financial planning, reporting, and analysis. Produce accurate budgets quickly and easily. Get more insights faster. Deliver stunning reports in minutes. Collaborate from anywhere—by web, mobile, and Excel.
DataSheet

In Sales
Quickly and easily optimise sales resources, increase performance, and improve predictability. Create rep capacity plans to meet topline bookings targets. Deploy the right quotas and set up balanced territories. And get a single source of truth by linking your sales and financial plans.
DataSheet

Workforce Planning
Relying on spreadsheets can leave you unable to adapt to the dynamic nature of your business. Adaptive Insights for Workforce Planning models your optimal workforce, plans for any scenario, and creates workforce plans that integrate with your corporate plan.
DataSheet
Key Benefits of Workday Adaptive Planning
Planning
Intuitive, flexible and scalable modelling including scenario planning
Integration
Integrate with leading CRM and ERP solutions including MS Dynamics, Sage, Netsuite, Salesforce and more
Consolidation
Automate and accelerate your Financial Close—in the Cloud
Reporting
Financial, Operational, Board and Regulatory Reporting
Workday Adaptive Planning
Making the task of planning easy and giving business agility in a fast-moving world.
Adaptive Planning
This tool allows you to access highly-effective forecasting software, so that whenever you're projecting cash flow, sales, or any other financial elements, you can do so on an intuitive drag-and-drop interface that makes complex tasks much more simple. We can advise and train on how to make the best use of the forecasting options offered within the solution.
Adaptive Discovery
This innovative business dashboard allows your staff to have access to cloud-based analytics tools. It provides for highly informative data visualisation that can help your entire team to get a clear sense of current business strategy, from directors to junior staff. The team at ICit can help you get to grips with the most effective use of this tool.
Adaptive Consolidation
We've identified the common close tasks that take time, and automated them. The consolidated close management capabilities automate intercompany eliminations, provide journal entry management, and help you manage minority interests, ownerships, and adjustments. What's more, audit trails make everything traceable throughout the process.
Adaptive Reporting
The final area of focus is in bringing the other areas of planning and analysis into end-user reports that can be used to inform and engage with staff teams and/or clients. You're able to input data from across the other areas of the Adaptive Suite, giving your staff the access to a range of powerful reporting tools in one easy-to-use place.
Workday Adaptive Planning
Software for people who plan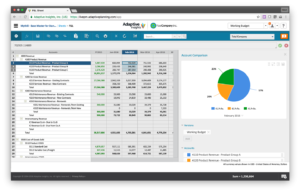 Workday Adaptive Planning for finance has helped  over 5,200 organisations worldwide use active planning to transform their balance sheet and cash flow plans, revenue forecasts.
eBook Planning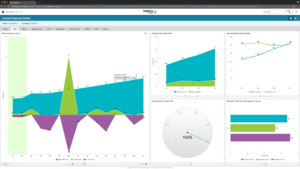 Spend less time compiling numbers and spend more time advising your business partners on the insights gained from self-service, interactive dashboards.
eBook Board Reporting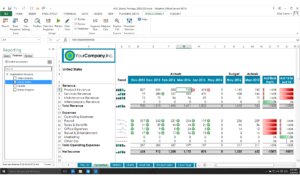 Build the financial reports you need just by dragging and dropping in a browser with a pivot table-style experience. Slice and dice the data however you want.
eBook Reporting
How we help you succeed
Implementing Workday Adaptive Planning software requires a dedicated team, a clear scope, and expertise to help you achieve your goals. At ICit our passion is to help you along your journey by providing you with expert advice, training, mentoring and ongoing support – to deliver benefits fast.

Scoping
Our scoping workshops are designed to be a deep dive into your business requirements to help define the project plan and deliverables.

Training
We deliver all the training you need at your premises including equipment, manuals – run by an expert field consultant.

Mentoring
Our approach is to mentor our clients and to transfer the skills they need to own the solution and to become self sufficient.

Support
We offer dedicated first line support to keep you up and running. We also provide application support for early life assurance.
We're here for you.
E-mail us at
[javascript protected email address]